Table of contents
1. PAGE INFORMATION MACRO

2. DELETE PAGE TREE action

3. STATIC LINKS MACRO

4. BOOK A DEMO
SoftComply Toolbox for Confluence User Guide
USER GUIDE FOR THE SOFTCOMPLY TOOLBOX FOR CONFLUENCE
SoftComply Toolbox for Confluence is a Confluence Cloud app that enhances automation in Confluence.
With this app you are able to add your Confluence page information to the main body of your page, delete the entire page tree and create static links to specific versions of your Confluence pages.
This is a free Confluence app – try it out yourself!
1. PAGE INFORMATION MACRO
In the Page Information macro you can select the Page ID, Status, Title, and additional page and space parameters to be displayed in the macro.
Follow these steps to display the page information in the main body of your Confluence page:
First, add the "Page Info" macro to your page;
In the macro configuration, select the desired page attributes you want to display.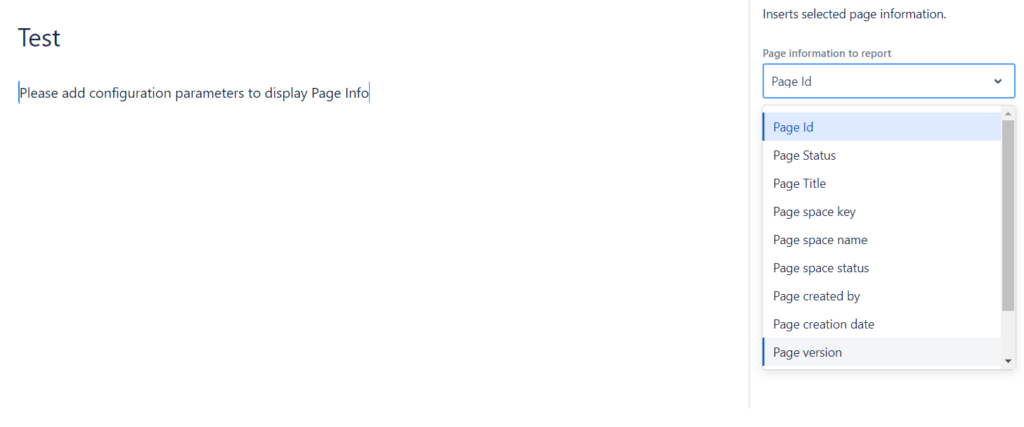 Note: the Page information macro displays the content "inline" with other text.
2. DELETE PAGE TREE action
With the Delete Page Tree option you can select the entire Confluence page tree, i.e. the parent page with its children pages, to be deleted at once.
Follow these steps to delete Page Tree in Confluence:
First, from the Parent page of the Page tree that you wish to delete, go to the Actions menu, select "Delete Page Tree";
Next, confirm (or cancel) the action.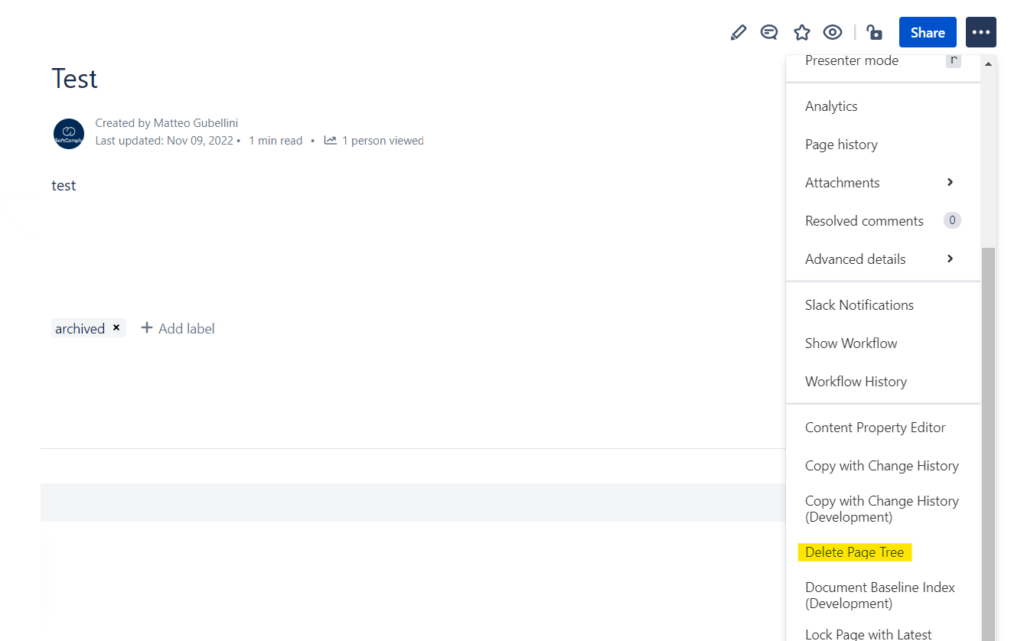 This action will delete the Parent page together with all its children pages.
3. STATIC LINKS MACRO
With the Static Links macro you can create a static link to a specific version of your Confluence page. The link will display the name of the linked page, the selected version and the space ID (in brackets).
Follow these steps to add a Static Link to a specific page version in Confluence:
Add the "Static Links" macro to your page;
Enter the page ID of the page you want to link – the page ID can be found in the browser link of the page;
Select which version of the page you want to link to.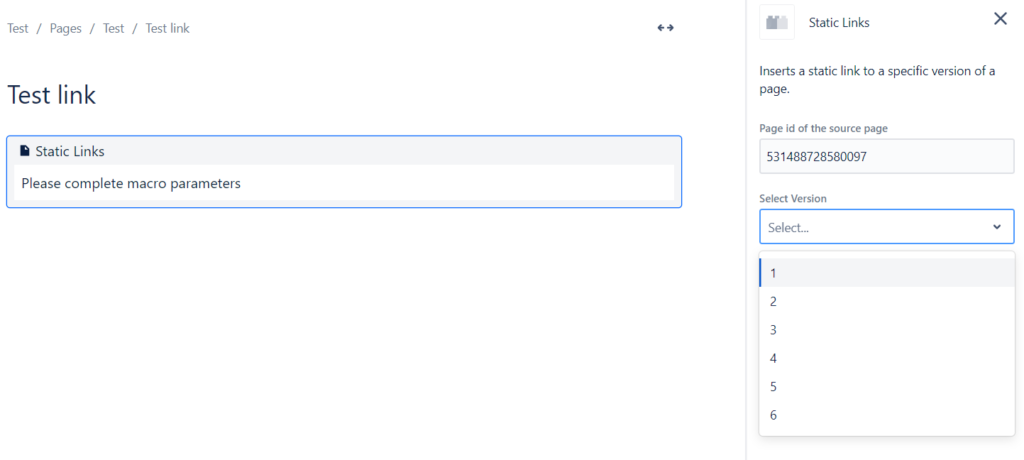 After configuring the macro and specifying exactly which page and version of the page you want to link to, you will be able to see that link on your Confluence page (with its Space name in the brackets).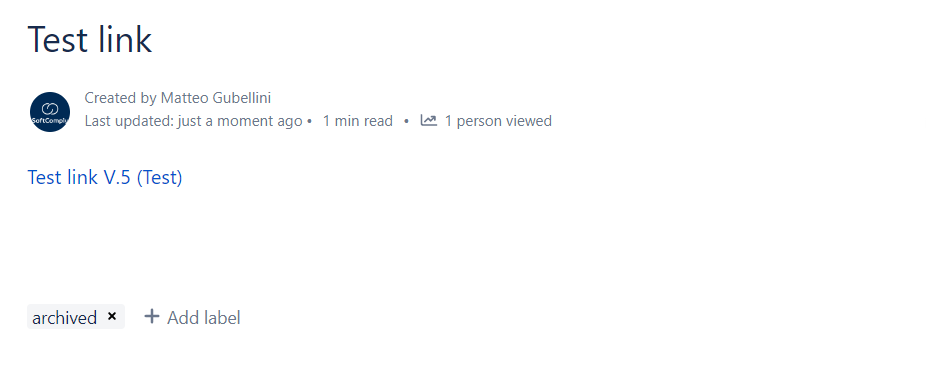 4. BOOK A DEMO
For additional questions on the SoftComply Toolbox app for Confluence and its customisation options, please BOOK an ONLINE DEMO CALL with us or contact us.