How We Managed the Compliance of Personal Protective Equipment
The Regulatory Compliance Journey of XRGO
Nathaniel Victor, CEO of XRGO: "We got involved in PPE manufacturing as a goodwill donation/gesture of time, energy, products and financial support to the hospitals and local municipalities. Early on, our suppliers in China informed us that COVID-19 was serious and they advised that we protect our staff and be prepared. Therefore, we ordered about 5000 3-ply masks and some KN95 masks for our company's needs.
As the days unfolded, I read and watched the news feverishly. It was alarming to see the shortages on the frontline and the incredible amount of financial fraud given how "easy" it was for me to procure PPE. I wanted to help and give others what we had. Further, and prior to the stimulus, I assumed the economy would come to a screeching halt so I would have a lot of time on my hands.
With nothing more than experience in overseas procurement and PPE, I reached out to our city officials and hospitals, to offer a donation of masks and my assistance in logistics. They greatly appreciated the help and we procured myriad products from masks to glasses, shields, thermometers and more. Having just the verbal assurance from medical distributors and hospitals, I decided in June that we should invest in making masks in America.
The cleanroom planning, buildout, and ISO 13485 goals were a byproduct of our ultimate desire to make an ASTM Level 3 mask in America."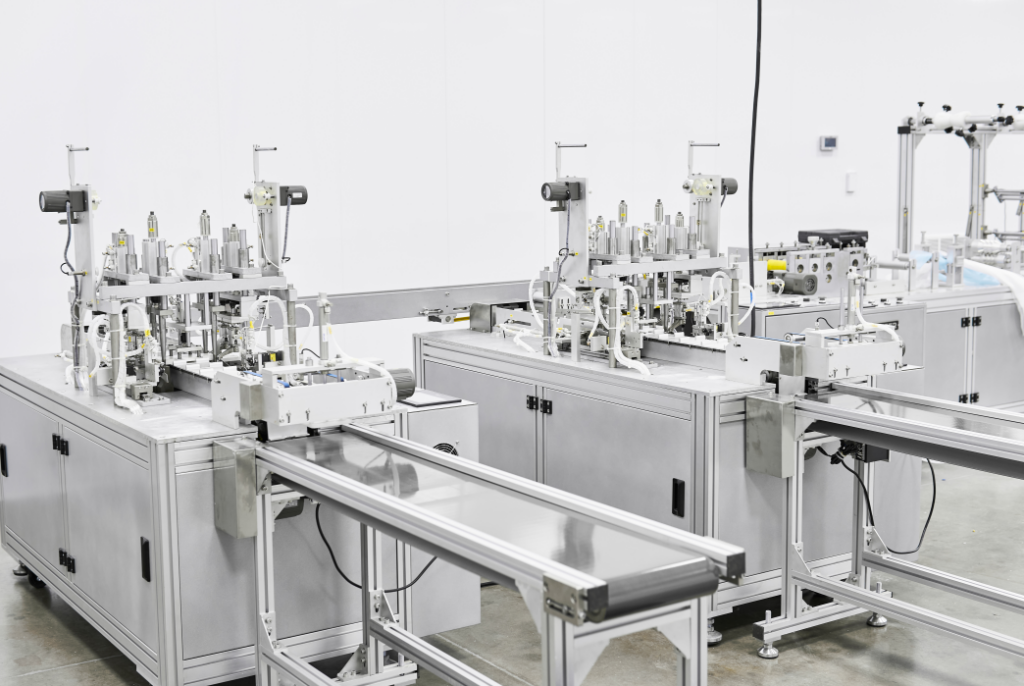 "We needed to have a solid QMS to fulfill the ISO 13485 requirements, and I was familiar with the Atlassian suite of products from our company's use of JIRA/Confluence in electronics. With nothing more than a cursory search on Google for QMS for Confluence, I found SoftComply eQMS and knew it would be a great fit! The SoftComply team answered all of our questions promptly and we all spoke very detailed about Confluence."
video clip of Nathaniel Victor introducing XRGO's cleanroom
Regulatory Compliance of PPE on Jira and Confluence with SoftComply
Q. What were you manufacturing before Covid-19 hit the US and hospitals were in such a dire need of PPE?
We have been contract manufacturing electronics, audio products such as speakers, and other consumer goods in fitness and office product verticals in China (and around the world) since as early as 2008.
Q. Where you aware of the regulatory requirements of medical devices when you decided to start manufacturing the PPE?
Vaguely. I knew there were more hurdles, read through many documents on the FDA website, and learned of EUAs, and our country's overall response to the COVID pandemic.
Q. What made you decide to go with the MediCompli Solution?
We have used Atlassian in house for project management (JIRA), documentation (Confluence), BitBucket and myriad add-ons happily for years. After learning that we needed a QMS for our clean room, FDA approved manufacturing facility, it was merely a cursory search to find "QMS for Confluence" given our understanding of adapting Confluence to fit various needs.
Q. What did you like most about the MediCompli Solution?
The presentation was professionally set up and easy to understand. Further, the cost was within budget so that was appreciated. Lastly, and most importantly, the response (time, energy and detail) from the SoftComply team was really amazing. Dr. Lepmets and team were gracious and detailed throughout the process.
Q. What were the most important lessons you learned on your journey that you would like to pass on to other medical device manufacturers as they embark on their QMS implementation journey for FDA approval?
"The most important lesson is that you save lives by working within regulatory compliance, and those compliance requirements are there for a reason."
It saddened me, and then energized me, to bear witness to so many international suppliers that were not in compliance, did not understand it, and/or could not elaborate on various measurements of the finished goods they were producing.
"A well-implemented and -documented QMS not only helps us deliver a better product, but it also helps create a safer world for all."
Q. Thank you for undertaking this journey of developing PPE for hospitals in this challenging time. What is the best way for a hospital in need of PPE get in touch with you?
We can be reached at sales@xrgo.com or by phone at 502-233-2123 & at our online store.
My email is nate@xrgo.com.
Lastly, while we are early on in our manufacturing journey of Made in USA ASTM Level 3 disposable masks, we also are able to produce other levels, and are ready to help in additional areas where needed. We can expand our manufacturing facilities to support other needs and we distribute internationally produced goods such as gowns, aprons, bouffants, and shoe covers.