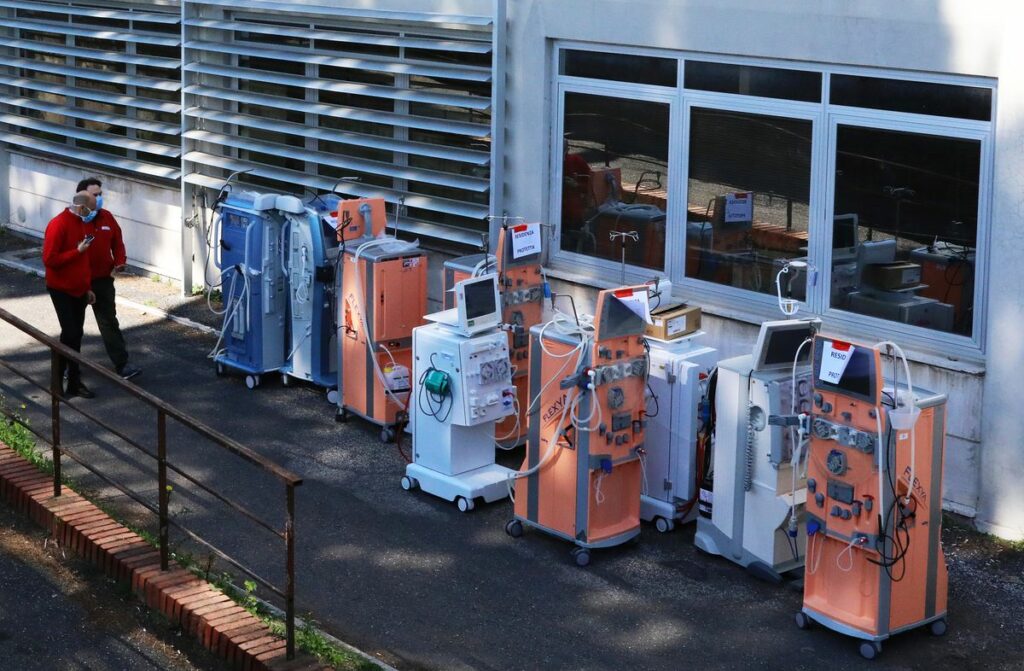 Medical equipment at the Columbus Covid-2 Hospital, in Rome, on March 16, 2020 from The Globe and Mail
With the lack of medical equipment in light of the rapid spread of COVID-19 and the hospitalization of infected people (1), SoftComply offers their support to medical device companies.
Medical device companies are currently working non-stop to develop the much needed ventilators (2, 3) and test kits (4) for treating and diagnosing COVID-19, respectively.
SoftComply products on Atlassian stack fast-track medical device regulatory compliance to get innovative devices to market faster.
If you are a developer of ventilators or test kits to relieve the COVID-19 efforts and are using Atlassian tools, please contact us to get free access to SoftComply apps for regulatory compliance on Atlassian Jira and Confluence.
References
(1) Tomas Pueyo, Coronavirus: The Hammer and the Dance. https://medium.com/@tomaspueyo/coronavirus-the-hammer-and-the-dance-be9337092b56, March 19, 2020.
(2) Eric Reguly, Italy calls in military to help ramp up production of ventilators as coronavirus cases continue to surge, The Globe and Mail. https://www.theglobeandmail.com/world/article-italy-calls-in-military-to-help-ramp-up-production-of-ventilators-as/, March 18, 2020
(3) Aaron E. Carroll, Here's the Biggest Thing to Worry About with Coronavirus, The New York Times. https://www.nytimes.com/2020/03/12/upshot/coronavirus-biggest-worry-hospital-capacity.html, March 12, 2020.
(4) Robert P. Baird, What went wrong with Coronavirus testing in the US. https://www.newyorker.com/news/news-desk/what-went-wrong-with-coronavirus-testing-in-the-us, March 16, 2020.